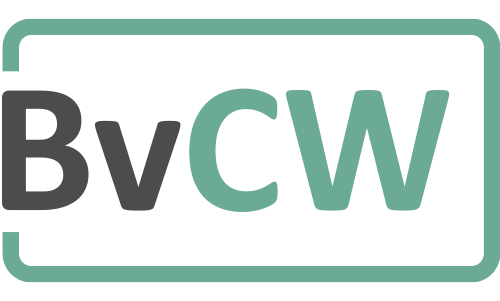 Daring More Progress: Cannabis economy suggests License to Suppress the Black Market and Reforms for Medicinal Cannabis & Industrial Hemp
Berlin, 10/16/2023: On August 16, the Federal Cabinet approved the draft of a Cannabis Act (CanG), which aims to decriminalize recreational cannabis, allow for cannabis clubs, and personal cultivation. It also includes improvements in the areas of medicinal cannabis and industrial hemp. The Bundestag will soon deliberate on this. The German Cannabis Business Association (BvCW) has now released a comprehensive statement on this.
"The Cannabis Act represents a significant step forward. Cannabis is to be removed from the Narcotic Drugs Act (BtMG). We want to contribute to making the most of this great opportunity to free industrial hemp and medicinal cannabis in Germany from bureaucratic constraints, unlocking their significant ecological and economic potentials," said Jürgen Neumeyer, CEO of the BvCW.
Dirk Heitepriem, BvCW Vice President and Coordinator of Recreational Regulation, adds: "Effectively suppressing the black market is not possible without involving the economy. Therefore, we need 'Pillar 2' as soon as possible, providing a legal framework for comprehensive, extensive pilot projects so that the cannabis industry can effectively contribute,  generate tax revenues and medical production is strengthened in Germany through more flexible cultivation. If we all want an effective reduction of the black market, then as the cannabis industry, we need the conditions for it. Then we compete on price, quality, and product diversity."
In its 43-page statement, the BvCW has formulated many specific improvement suggestions to make the cultivation of German medicinal cannabis competitive, utilize the ecological and economic potentials of industrial hemp, and provide legal certainty for cultivation associations, consumers, patients, doctors, pharmacists, and the cannabis industry. Within the current draft law ("Pillar 1"), professional businesses should be involved to contribute as much know-how and services as possible to cultivation associations, such as establishing digital track-and-trace systems. This could strengthen cultivation associations and contribute to a more significant effect in suppressing the black market.
According to the Federal Government's plans, the final improvements should be considered in the 2nd & 3rd reading in the Bundestag on November 16, 2023, and the Cannabis Act is expected to come into effect on January 1, 2024. The BvCW wishes the parliamentarians a lot of courage and strength in optimizing the upcoming reform law in the short time.
You can find the BvCW's statement here.
Further documents of the cannabis economy on the regulatory discussion of cannabis for human consumption:
ELEMENTE Volume 35: Position paper on cultivation clubs
ELEMENTE Volume 32: Statement on the draft bill CanG
ELEMENTE Volume 29: Position Paper on Licensed Points of Sale (Specialty Shops)
ELEMENTE Volume 28: Position paper on quality requirements for cannabis for human consumption
ELEMENTE Volume 27: Position paper on self-cultivation of cannabis as recreational product
ELEMENTE Volume 26: Position Paper Track & Trace
ELEMENTE Volume 25: Synopsis of association position papers
ELEMENTE Volume 24: Position Paper on Supply Chains and Production Conditions
ELEMENTE Volume 23: Position Paper on Prevention & Risk Minimization
ELEMENTE Volume 22: Cannabis regulation – collection of mistakes and lessons learned from other countries
ELEMENTE Volume 21: Why it is practically impossible for industrial hemp to be misused for intoxication purposes
ELEMENTE Volume 20: Cornerstone paper on recreational cannabis regulation – Towards a German cannabis agenda