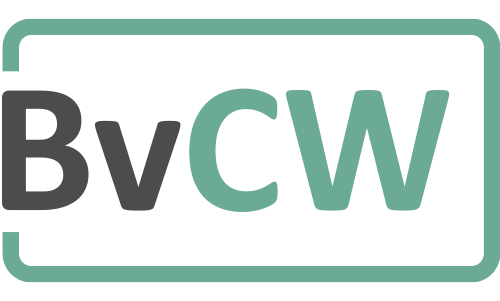 CANNABIS ECONOMY: CULTIVATION CLUBS AND DECRIMINALIZATION MAKE SENSE, BUT NO NOTICEABLE REDUCTION OF THE BLACK MARKET CAN BE EXPECTED
OVERREGULATION AND PROHIBITION ZONES INHIBIT SELF-SUPPLY OF CONSUMERS, BVCW PROPOSES IMPROVEMENTS AND HOPES FOR THE ANNOUNCED "PILLAR 2"
Berlin, 09/15/2023: Cannabis users and cultivation clubs are to maintain a minimum distance of 200 meters from so many establishments according to the current plans of the German government that de facto large prohibition zones will be created. The Berliner Morgenpost recently published a corresponding online map for the entire federal territory. In it, it can be seen that, particularly in conurbations, hardly any options remain for public consumption; in addition, joint consumption in rooms of cultivation associations is also to be prohibited, although minors have no access there.
"Alcohol and tobacco may be consumed in the direct vicinity of schools and sports facilities. It is incomprehensible why these wide-ranging distances should apply to cannabis. These distance rules are not a practicable means of prevention and are unreasonable and discriminatory for seriously ill cannabis patients. On the other hand, it makes sense for cannabis to be included in the Non-Smoker Protection Act," makes Jürgen Neumeyer, managing director of the BvCW, clear.
Dirk Heitepriem, BvCW coordinator of recreational cannabis regulation, emphasizes: "Furthermore, it should be made possible to employ qualified personnel in the cultivation club and to outsource production to third parties, e.g. by commissioning a (professionally) supervised cultivation or by renting cultivation areas. In order to push back the illegal market, in addition to the cultivation clubs, model projects ("pillar 2″) are also needed as soon as possible, through which regular sales should become possible. The belief that an organized black market can be combated without the involvement of commercial enterprises is simply wrong."
In addition, the BvCW believes it is important that minimum quality requirements are adequately defined. The use of track-and-trace systems is also recommended, as well as the possibility of delivery and collection of cannabis by authorized representatives. Transfer by mail order, for example to certified laboratories, should be legally possible. On the other hand, according to the BvCW, limits on the number of cultivation clubs and the number of members are not necessary. In addition, since only adults have access to the cultivation clubs, product information should be allowed within the clubs.
The decriminalization of cannabis and the introduction of cultivation clubs are expressly welcomed by the cannabis industry. However, further reforms are needed to exploit the economic potential of industrial hemp, medicinal cannabis and pleasure cannabis. For cannabis for human consumption, this is the announced legal "Pillar 2" for model projects.
Link to the new position paper:  ELEMENTE Volume 35: Position paper cultivation clubs for cannabis as recreational cannabis
Further documents of the cannabis economy on the regulatory discussion of cannabis for human consumption:
ELEMENTE Volume 32: Statement on the draft bill CanG
ELEMENTE Volume 29: Position Paper on Licensed Points of Sale (Specialty Shops)
ELEMENTE Volume 28: Position paper on quality requirements for cannabis for human consumption
ELEMENTE Volume 27: Position paper on self-cultivation of cannabis as recreational product
ELEMENTE Volume 26: Position Paper Track & Trace
ELEMENTE Volume 25: Synopsis of association position papers
ELEMENTE Volume 24: Position Paper on Supply Chains and Production Conditions
ELEMENTE Volume 23: Position Paper on Prevention & Risk Minimization
ELEMENTE Volume 22: Cannabis regulation – collection of mistakes and lessons learned from other countries
ELEMENTE Volume 21: Why it is practically impossible for industrial hemp to be misused for intoxication purposes
ELEMENTE Volume 20: Cornerstone paper on recreational cannabis regulation – Towards a German cannabis agenda
An overview of the ELEMENTE series of publications can be found here.